Innovative light technologies for crops growth
Harvesting more sun to fill the fruit plates better
How CASCADE sheds new light on fruit and vegetable production:
Changing the greenhouse film industry with light technologies
Light is the primary signal for plants to grow through photosynthesis. However, our fruits and vegetables do not naturally fully exploit the entire growth potential offered by the sun's rays. CASCADE, an innovative French firm, is there to change this — with an exciting greenhouse technology for agriculture and horticulture. The green technology is poised to improve crop yields in times of scarce resources and depleted soils. And, the resulting quicker and improved development of leafy vegetables and fruits promises to save on pesticides.
Frédéric Peilleron, an aerospace engineer and the CEO of the company, has more than 20 years' experience as an entrepreneur working in business development. The private French lab LPRL has researched lighting and photovoltaics for more than 30 years, and holds an impressive patent portfolio in this area. Backed by a team of technologists and agriculture researchers, Frédéric Peilleron, now runs the spin-out CASCADE. With this young firm, the engineering company intends to step into practical agricultural applications. The core idea behind CASCADE is as follows: Embedding a light-sensitive photonic into a host material such as polyethylene film, which covers greenhouse tunnels and tubes on crop field.
The luminescent doped plastic, a complex product, modifies the light quality provided to the plants — leading to a boost in photosynthesis and, as a result, an increase in crop yields.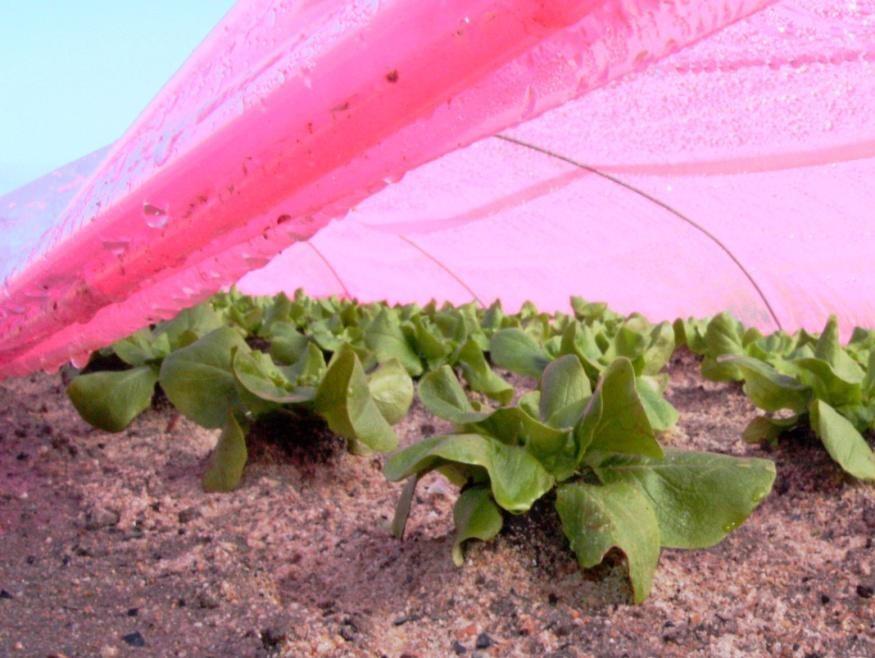 "Nature is not always perfect".
'Nature is not always perfect,' says CEO Frédéric Peilleron while explaining that the plants' physiology of chlorophyll-rich crops foremost exploits the blue and red spectra of the sunlight, whereas for example leafy plants such as lettuce, prefer more blue light while fruits such as melons or berries would need more red light to grow faster and better. "Our technology gives them what they want "says the CEO.
The light-booster, an additive, helps the crops to harvest the sun more efficiently, with an estimated increase in the yields measured in 2016 field trials from 15 to 50 % depending on the plant, the variety and the particular environment. The benefits of the CASCADE discovery should be vast — for farmers and consumers alike — with estimated savings in energy, pesticides, fertilisers and land. Frédéric Peilleron describes the expected market potential as, 'gigantic'. However, as field trials have not yet been finalised, the launch impact can only be estimated at the moment. 'We promise farmers a 10 to 15 % increase in the yield, but they want to see the proof in real field conditions before they pay for our product,' says the CASCADE general manager.
Each crop needs to be analyzed on its light sensitivity first
Though the product is ready and has been proven stable, nature is not. Current field trials are taking place in France, Italy,Spain, Belgium and the UK. Performances have varied from region to region, and for 2017 alone field trials have amounted to costs of EUR 120 000. Each crop needs to be analyzed on its light sensitivity first, the technology then has to be adopted. Most promising for the moment are leafy plants and melons.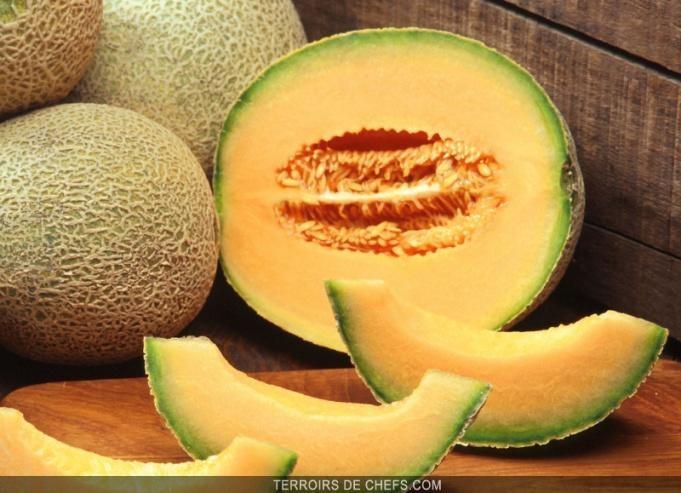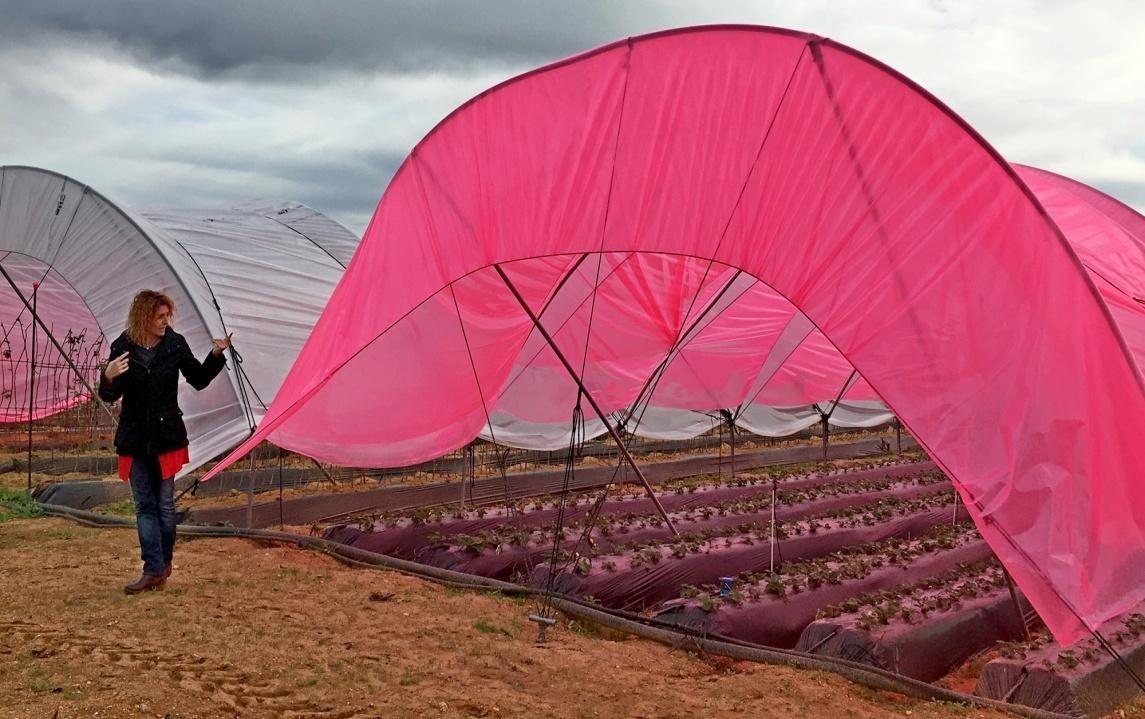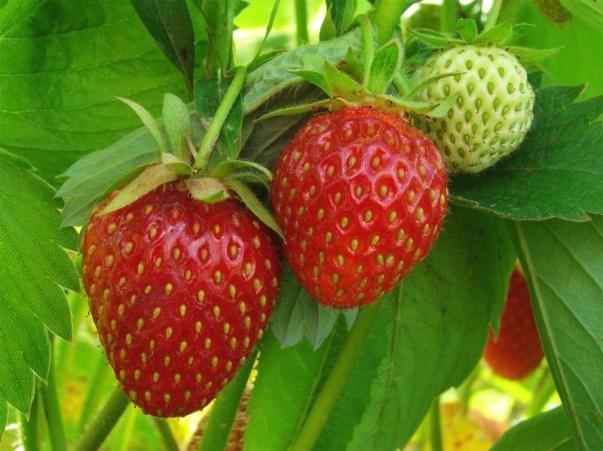 Moreover, the sustainability challenges that have emerged are different in each country. The plastic films have different life-cycles depending on the sunlight input. In Spain, the polyethylene foils do not last as long as in Belgium, or the UK, due to the much stronger UV light intensity.
Complex doping lasting for three to four years is in the development pipeline. 'This, of course, affects our business model,' states Frédéric Peilleron, who recognises that the high-tech plastic doping will not merely increase the yields , but also their prices. Market research showed that melon breeders would accept a price increases with the high-tech film representing up to 5% of crop value, but in exchange they want a demonstration of a yield increase of at least 10 %.
When this has been delivered, CASCADE is considering expanding its portfolio to other crops such as tomatoes and roses. Alongside European markets, those in Africa and at a later stage America and Asia are also interesting.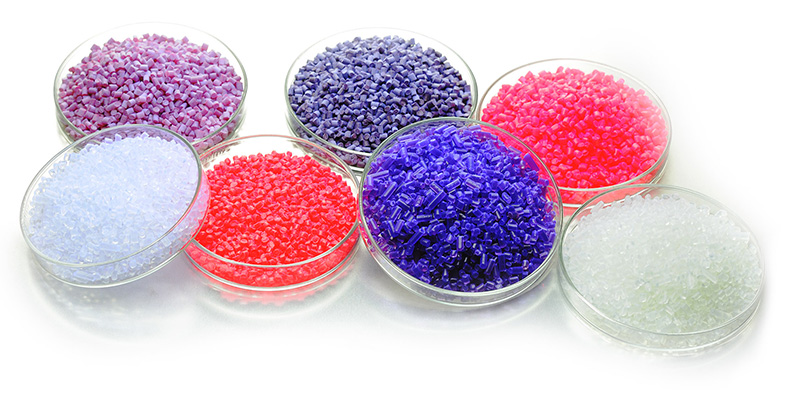 The company refuses to ignore the issues of bio-plastics and biodegradable plastic films in the agri sectors. 'We need full transparency — our tech is not toxic and the plastic needs to be recycled,' adds the manager.
Currently, there is no bio-plastic available on the markets that combines long duration with full biodegradability. Frédéric Peilleron relates that, 'There's been a lot of discussion on bioplastics but, to-date, nothing is ready.' In 2016, CASCADE has already successfully tested biosourced plastic compatibility. Life Cycle Assessments of the product are envisaged, in order to support the marketing and communication.
Funding partners and international industry partners welcome
With a CommBeBiz Award, CASCADE is also expecting to make new contacts on agriculture platforms and to pitch at relevant events, once the field tests have been finalised and are offering robust results. Funding partners and international industry are also welcome to the young company as well as partners to apply for the HORIZON 2020 Programme's SME Instrument — still a full cascade of necessary development steps to be done before plant and fruit breeders will reap the full benefits of the novelties from CASCADE.